Vegetarian 'Fish' Tacos (Zucchini Tacos)
zucchini tacos
Having been a vegetarian for nearly 20 years there are very few meals for which I have been unable to find a decent vegetarian substitute - at least for things I actually
want
to eat. The 'fish taco' phenomenon, however, has intrigued and eluded me ... until now.
Not long ago I visited some dear friends out West. We ate at a darling little place called
Sena on Myrtle
in charming Monrovia. Everyone ordered the fish tacos. While perusing the menu I saw something that sparked an epiphany:
zucchini tacos
. I ordered them of course. They were everything their carnivorous counterparts were ...
well except for that whole meat thing
.
They were delicious. And ever since, I have been on a quest to perfect a homemade 'healthy' baked version that my family would enjoy.
Vegetarian 'Fish' (Zucchini) Tacos:


2-3 small zucchini
1-2 eggs
1 1/2 cups Panko bread crumbs
1 tsp cumin
1 tsp oregano
dash garlic powder
dash dried lemon peel
dash chipotle pepper
salt & pepper

Fish Taco Sauce:


1/2 c sour cream
1/2 c mayo
1 lime (juice)
1/2 tsp cumin
1/2 tsp coriander (ground)
1/2 tsp dill weed
1/2 tsp oregano
1/4 tsp chipotle pepper
1/4 tsp garlic powder
1/2 tsp salt
1 Tbsp fresh chop cilantro
Mix all ingredients for fish taco sauce and refrigerate for at least an hour.
Prepare zucchini by cutting lengthwise in 2-3 inch strips.
Rinse and pat dry.
Beat eggs in a small bowl (for dipping).
Combine panko crumbs and seasonings in a shallow dish.
Dip each zucchini stick into the beaten eggs, then roll it in the panko mixture. **Do not be tempted to dump a bunch of them in at once or your panko mixture will get soggy and won't stick to the zucchini. Trust me on this. You really need to do them one at a time.
Spread them out on a baking sheet and bake at 425 for 15 minutes, or until the coating is golden brown.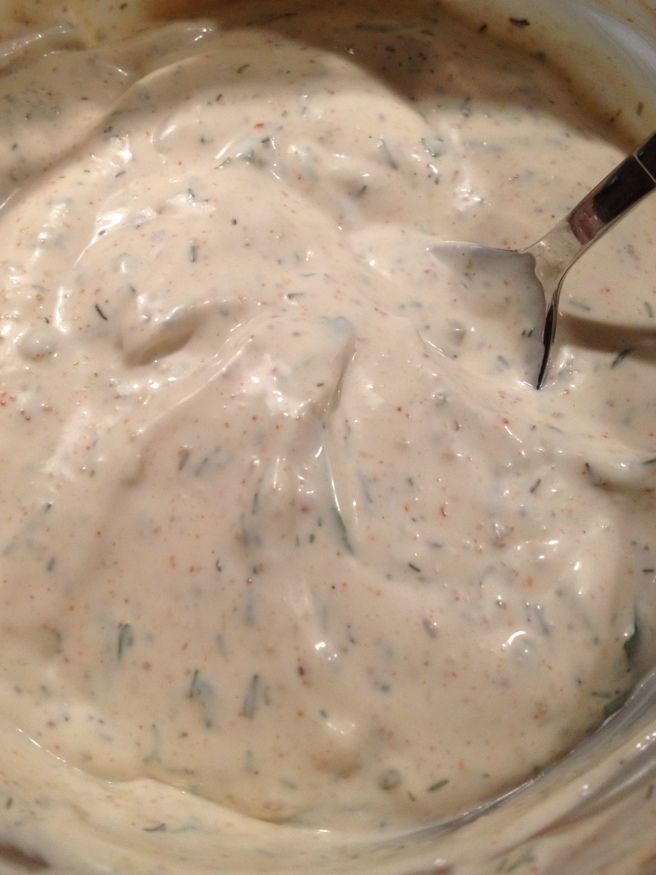 fish taco sauce
I admittedly never measure my coatings. I just pour out my spices into the breadcrumbs and mix it around until the color and distribution looks right. Play with the spices. Tweak the amounts - especially if you like things hot. A small dash of chipotle is quite enough for my Minnesota kids.
Serve in a warmed corn tortilla with shredded cabbage, pico de gallo, shredded cheese and fish taco sauce. Enjoy!